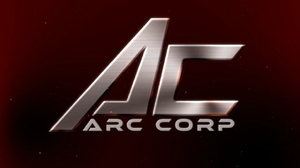 ArcCorp builds fusion engines for industrial craft. Also has divisions for terraforming and mining. Their headquarters is the planet ArcCorp in the Stanton system.[1]
ArcCorp is also running a AI initiative to develop an AI to navigate the vastness of the interstellar empire.[2]They are going to field-test their first AI-piloted cargo vessel on the infamous Earth-Pinecone run. But public reaction to the news has been mixed at best. Some applaud this as a natural, next step in flight mechanics, while others decry the company for depriving thousands of their jobs in the midst of tough economic times.[3]
References
Edit
Ad blocker interference detected!
Wikia is a free-to-use site that makes money from advertising. We have a modified experience for viewers using ad blockers

Wikia is not accessible if you've made further modifications. Remove the custom ad blocker rule(s) and the page will load as expected.